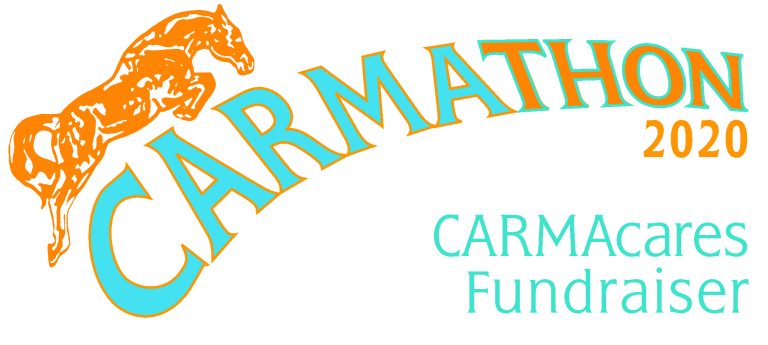 CARMAThon 2020 is our latest CARMAcares fundraiser and our first ever digital event! CARMA  raises money to help retired racehorses and this year we need to raise at least $300,000 to fund our programs.  
The day will include interviews with CARMA board members and staff, videos and clips of retired racehorses and their new owners, and lots of social media engagement.  All week leading up to event day CARMA will have an increased online presence, focusing on the amazing retired racehorse we help and donors will be able to contribute to the event all week.   
Taking the place of CARMA's traditional Del Mar fundraising event, CARMAThon 2020 will look a bit different from previous events, but still have the fun and lighthearted feel of past CARMAcares in-person events.