Throughout the year, CARMA hosts or is the beneficiary of fundraising and awareness events to support retired racehorses. Ranging from our annual CARMAcares summer fundraiser, to recurring on track Aftercare Awareness Days at Santa Anita Park and Del Mar Thoroughbred Club, to the Thoroughbred Classic Horse Show, there are many volunteering opportunities for those looking to donate their time. Please check back frequently for newly added events.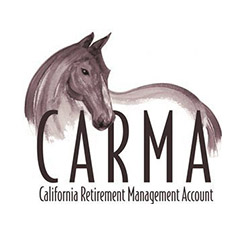 CARMAthon - Saturday, August 26th
Join us for our fourth virtual CARMAthon fundraiser on Saturday, August 26th, which will be televised live on Fanduel TV and TVG. Last year we had a record-breaking raise of over 300K. Please join us for another day of excitement and heart-warming stories of OTTB's in their second careers as #teamCARMA races towards our goal of $150K.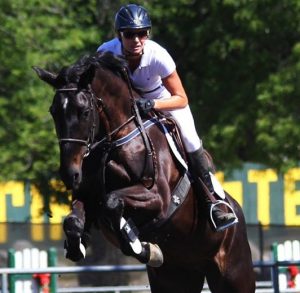 Thoroughbred Classic Holiday Horseshow (TCHS) - Dec 9/10 2023
Our beloved Thoroughbred-only horse show will be back this December. The Thoroughbred Classic Horse Show (TCHS), sponsored by the Siegel CARMA Foundation, celebrates the athleticism, versatility, and spirit of retired racing Thoroughbreds. The TCHS Series was born from a desire to provide Off-Track Thoroughbreds and their owners a unique opportunity to gain show experience in a forum that is cost-effective as well as supportive to the Thoroughbreds and their riders.
STAY TUNED FOR MORE INFO