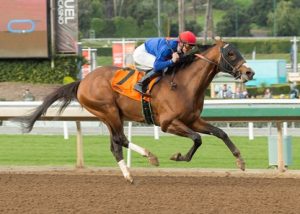 CARMA (California Retirement Management Account) is pleased to announce the addition of a Retirement Guide on our website. This guide reflects the first stage of our efforts to provide more in-depth resources and information to help owners make informed decisions about the retirement of their racehorses.
Retirement is a crucial time in a racehorse's life, and it's essential to have all the necessary information and resources to ensure a smooth transition into a new career or a well-deserved retirement. Unfortunately, the retirement process can be daunting for horse owners, particularly those who are new to the industry. That's where CARMA comes in.
At CARMA, we understand that a successful retirement depends on informed decision-making and planning. Our Retirement Guide is designed to provide up-to-date information on racehorse retirement, including retirement planning, finding the right retirement home, and ongoing care.
Our goal is to make the retirement process as easy as possible for owners, and we are committed to continuing to update and improve the Retirement Guide with additional resources and information. We believe that the more informed owners are about racehorse retirement, the more likely they are to make the best decisions for their horse's welfare.
The addition of the Retirement Guide on our website is an exciting development for CARMA and the racing industry as a whole. We hope that our Retirement Guide will be a valuable resource for owners and that it will contribute to ensuring that retired racehorses have the best possible care and quality of life.
You can view our Retirement Guide by clicking here. 
Please drop us a line on social media if you have specific questions about racehorse retirement that are not answered in the guide. Your questions will help us continue to build this resource.