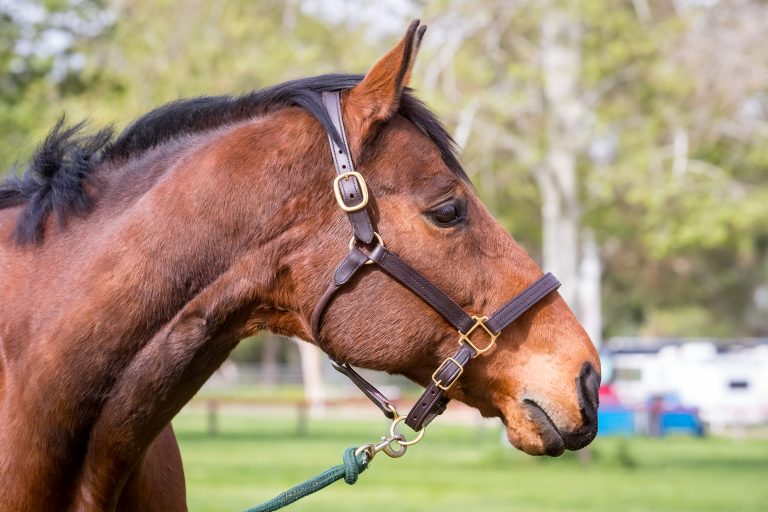 CARMA Grants $300,000 to 19 Thoroughbred Aftercare Charities
Bringing some much-needed good news to close out an unprecedented year of hardships, CARMA (California Retirement Management Account) is awarding $300,000 to 19 approved Thoroughbred aftercare organizations through its annual grant process.
I can't say enough positive things about our grant recipients this year. In light of all the challenges 2020 posed, they did a tremendous job of adapting to the unusual fundraising climate, and of adopting retired racehorses during a pandemic, " said CARMA Executive Director Lucinda Lovitt. "COVID-19's restrictions crippled in-person fundraising opportunities, as well as reduced the amount of donations charities count on to keep operating, so our grants were needed this year more than ever."
CARMA's granting fund comes directly from the voluntary purse contributions from racing owners, trainers, and jockeys. With eliminated racing days due to COVID-19, CARMA saw a loss of more than $50,000 for available grant money. CARMA also had to take a complete departure from its hallmark summer Del Mar CARMAcares fundraiser by hosting its first-ever virtual event, CARMAthon 2020.
"So many in the racing industry stepped to support aftercare this year with CARMAthon 2020," said CARMA Treasurer Bill Koch. "Without the success of that virtual fundraiser, our granting ability would have been significantly reduced. Fortunately, that did not happen and we could not be more thankful to those who donated."
Since being created in 2008, the organization has awarded more than $4.5 million to equine nonprofits that provide rehabilitation and retraining to former racehorses or offer them lifelong sanctuary.
Organizations receiving funding this year include: After The Homestretch, CANTER-California, Down The Stretch Ranch, Equine Encore Foundation, Los Angeles Pet Rescue (Farralone Farms), Fresh Start Sport Horses, Glen Ellen Vocational Academy, Harmony and Hope Horse Haven, Inc., Healing Arenas, Hope for Horses, Inc., Old Friends, Inc., Redwings Horse Sanctuary, Sandia Creek Ranch Auxiliary Foundation, Southern California Rescue, Square Peg Foundation, Tranquility Farm, United Pegasus Foundation, Whispering Meadows Ranch Equine Rescue, Inc. and Win Place Home, Inc.
The grant process consists of the submission of detailed applications and several site visits where CARMA board members and staff inspect the facilities and horses tended to by the aftercare charities. Another crucial role of the nonprofits is their participation in CARMA's one-of-a-kind Placement Program, which assists racing owners with the safe retirement of their horses.
CARMA's next grant cycle will open to applicants in June 2021.
###
About California Retirement Management Account
CARMA (California Retirement Management Account) is a charitable 501 (c)(3) organization formed to assist Thoroughbred rehabilitation and retirement organizations that facilitate the care and retraining of horses who raced in California and whose racing careers have ended. CARMA ensures the racehorses have retirement options by managing and disbursing funds to qualified retirement facilities caring for such horses.
About CARMA Placement Program
The CARMA Placement Program is a service to Thoroughbred owners who need help retiring a racehorse and is a safe way to transition the horse into the next phase of its life. Based at Santa Anita Park, with a satellite at Golden Gate Fields, CARMA serves owners throughout the State to ensure proper retirement steps are taken. Using a network of layup facilities specializing in rehabilitation, Thoroughbreds are provided the time they need to recuperate and adjust to life off the track and are then placed with approved aftercare charities where they move into second careers or permanent sanctuaries.