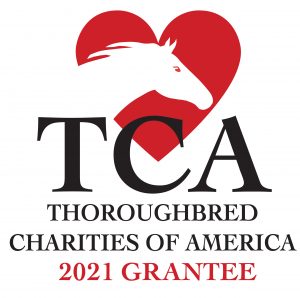 The California Retirement Management Account (CARMA) received its first-ever grant from the Thoroughbred Charities of America (TCA). With the reduction of racing dates in the state, CARMA sought out additional forms of funding to support its one-of-a-kind Placement Program. The program assists racing owners and trainers directly with the safe retirement of their racehorses by assuming temporary custody and care of the horse until it's ready to start retraining with an approved aftercare charity. With a consistent herd of 12 horses, monthly costs including board, farrier, vet, hauling, and feed are in the high-four-figures.
This marks the first time CARMA has applied for a TCA grant, so it was very exciting to be awarded a substantial grant like this," said CARMA Executive Director Lucinda Lovitt. "We are very appreciative to have the extra help from TCA and look forward to continuing our relationship with them."
As a west-coast leader in Thoroughbred aftercare, CARMA regularly communicates with Thoroughbred Aftercare Alliance and TCA to help racing across the country be on the same page with helping retired racehorses.
For more information on TCA, please visit their website.