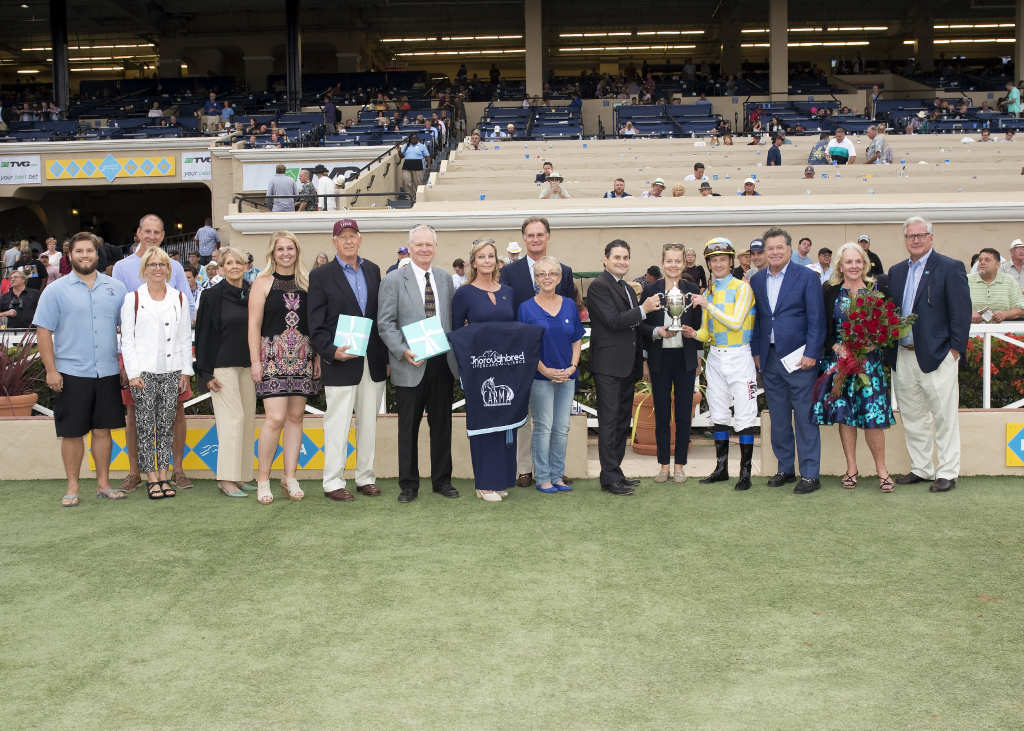 Aftercare took center stage on Pacific Classic Day at Del Mar Thoroughbred Club when CARMA, the Jockey Club and TAA joined together in a united effort to promote the responsible retirement of race horses.
Jockey Club members Madeline Auerbach, Founder of CARMA, Jimmy Bell, President of Godolphin and Breeders' Cup President/CEO Craig Fravil presented Del Mar Oaks winner, Dream Dancin', with a blanket on behalf of CARMA and TAA.
Representing TAA was Mike Ernst, executive vice president/CFO of Del Mar Thoroughbred Club, along with TAA Advisory board member Bo Derek.
CARMA President Howard Zucker and Natalie Rietkerk, CARMA's Project Manager, were also a part of the presentation.
The Jockey Club has been at the forefront of Thoroughbred Aftercare and is a steadfast supporter of CARMA and TAA, working to ensure the viable second career and retirement options for retired race horses. CARMA and TAA work together to fundraise for aftercare organizations who retire, retrain and rehome off-track-Thoroughbreds into second careers.