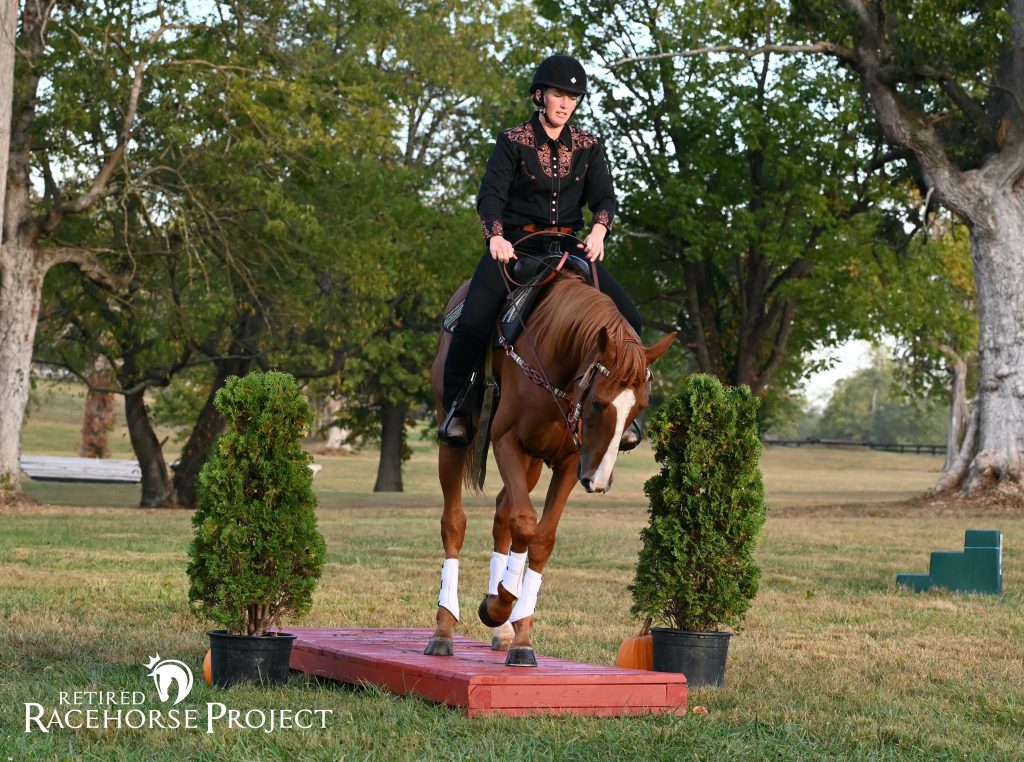 Red King Competitive Trail at the Retired Racehorse Project Thoroughbred Makeover 2023. Photo Credit: Retired Racehorse Project
You might have been following the inspiring journey of one of our beloved #CARMAgrads, Red King, in recent weeks. His story, unfolding from the racetracks to the serene fields of Sandia Creek Ranch Auxiliary Foundation (SCRAF), has captured both headlines and hearts. As he gracefully transitioned into retirement and prepared for the Retired Racehorse Project, Red King's journey became a source of inspiration and admiration. Excelling in freestyle and competitive trail, he recently made a triumphant return to Santa Anita for the Breeders Cup – revisiting a venue and event where he himself once raced.
Both longtime fans and newcomers were drawn to Red King's gentle and welcoming nature. He greeted everyone with the same warmth and friendliness that have made him a beloved figure in our community.
Red King's story showcases the transformation of racehorse to show horse – transformations made possible by your support. This Giving Tuesday, in honor of Red King and countless others like him, we invite you to contribute to their future chapters. Your donation ensures that many more retired racehorses will experience the joy and success of a well-deserved second career. Together, we can turn their retirement into the beginning of many more rewarding years and achievements.