The Placement Program hit the ground running this year! 10 retired racehorses graduated and headed off to either their new homes or to start second careers with aftercare charities. We want to thank everyone for their continued support of the horses - without donations, this would not be possible. If you'd like to help, you can always make a safe, secure, tax-deductible donation on our website.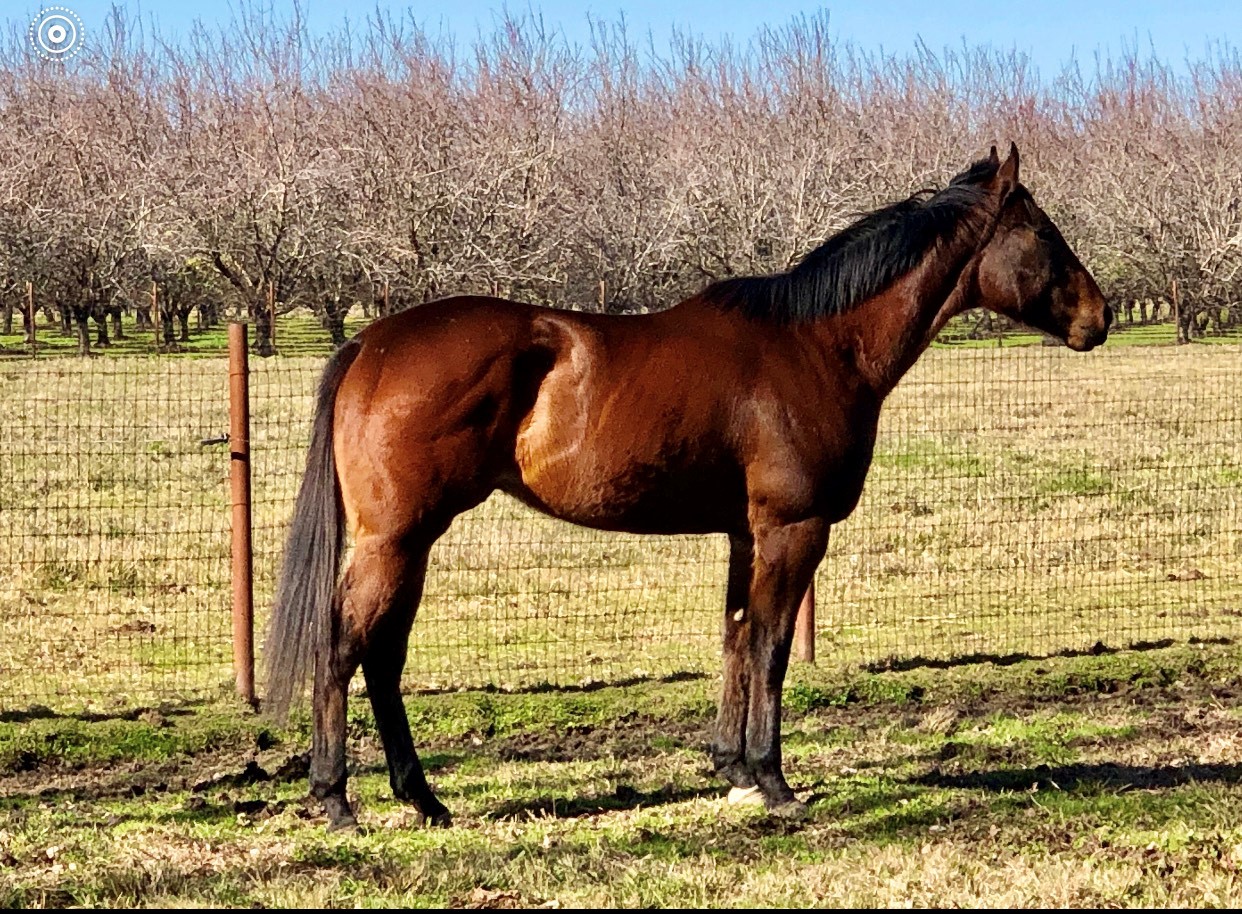 Likey Likey
The four-year-old Oklahoma-bred gelding joined us after just one career start and $300 in earnings to his name. Likey Likey sustained a mild soft tissue injury and his racing connections decided it would be best for him to pursue an athletic career of a different kind.
Likey Likey spent six months in the Placement Program where he enjoyed basking in the sun and snacking on fresh grass with his buddies. Ready to start training for his new job as a show jumping prospect, Likey Likey was placed with aftercare charity Healing Arenas.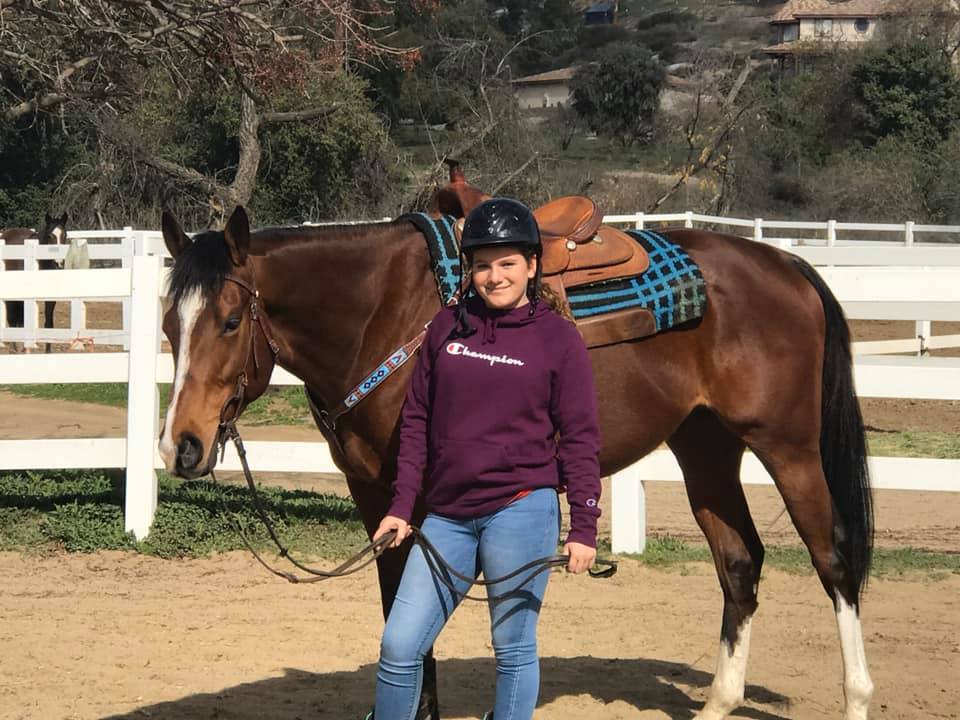 Palermo Style
He was one of our most popular horses on social media. With his flashy markings, tall stature and good looks, we can see why. Palermo Style is a five-year-old gelding by Animal Kingdom out of House of Grace. As a runner, he made eight starts and found his way to the Winner's Circle twice.
Palermo spent four months in the Placement Program before being placed with Whispering Meadows Ranch in Temecula. From there, he quickly found a home with a teenage girl. We wish the two of them many happy years together.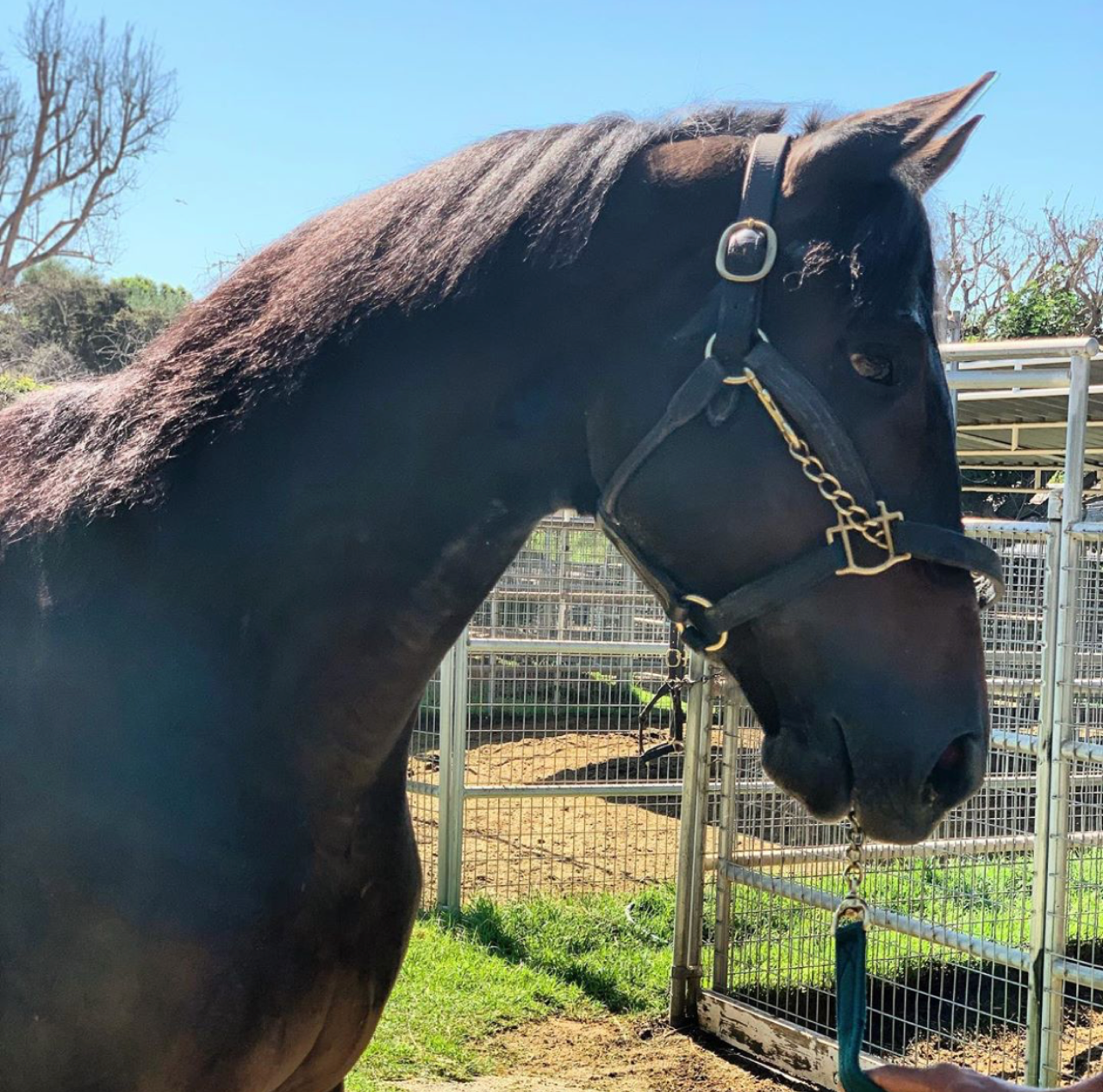 Turnt
If you look up the word "turnt" on Urban Dictionary, it is used to describe someone who is very excited to party. This handsome four-year-old gelding's spirited and happy-go-lucky demeanor definitely fits his name. Turnt retired from racing after several recorded works, but did not make it to the starting gate.
Turnt spent eight months in the Placement Program before finding his forever home with aftercare charity United Pegasus Foundation.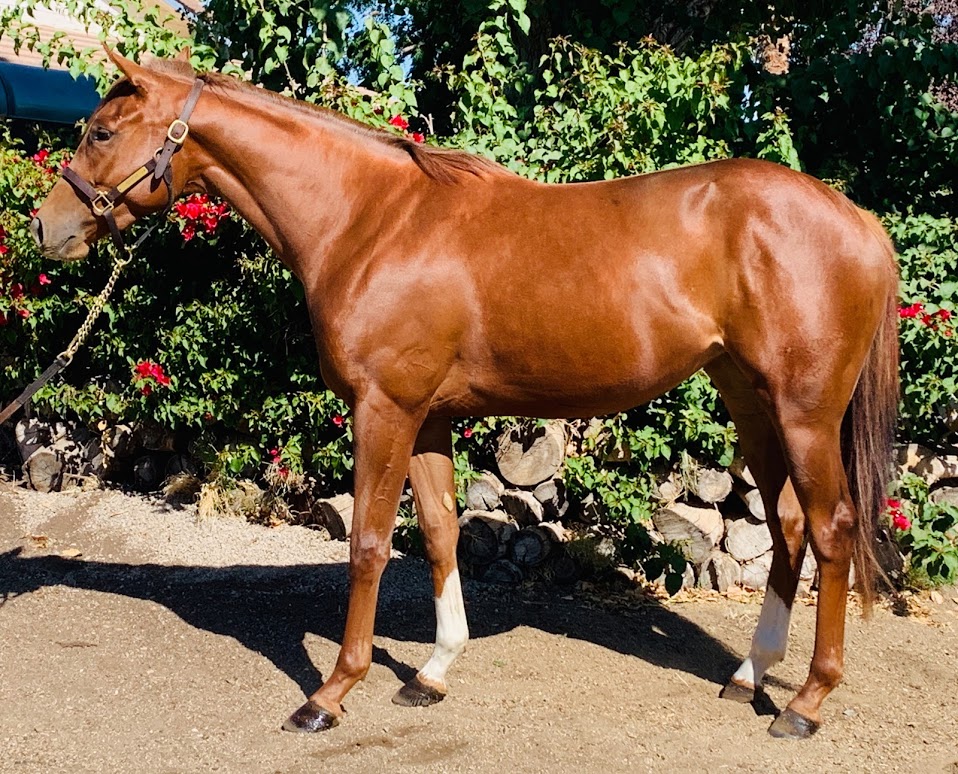 One Tough Bird
As a flashy three-year-old chestnut filly by Strong Mandate and out of a Speightstown mare, we immediately thought sport horse. As a runner, she sustained a soft tissue injury during training and was unable to make it to the starting gate. Her connections decided a new career would be the best option for this athletic girl.
She spent about six months with us in the Placement Program before we connected her to aftercare charity Fresh Start Sport Horses. She will eventually be available for adoption, so give them a follow on social media for updates if you're interested in One Tough Bird.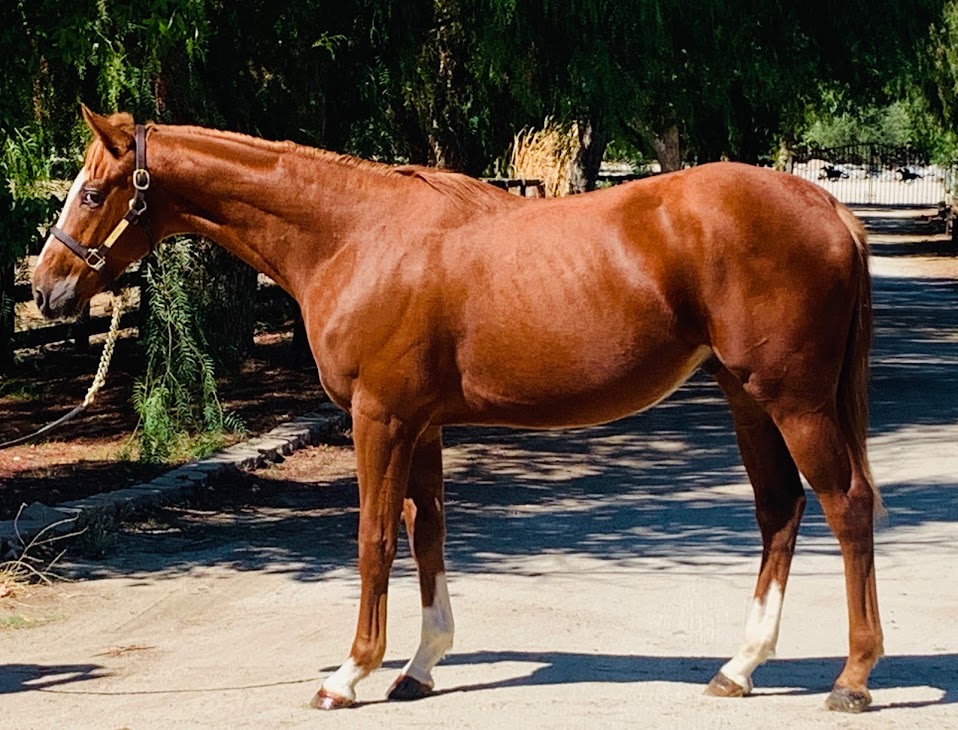 Midas Ron
He is a three-year-old gelding by Lakerville who loves interacting with people and has a bright career in the show ring.
A funny story about Midas Ron. When we were assessing what second career would be a good fit for him, we wanted to see if he liked jumping. So, we put him through a jump chute. He enjoyed it so much we had a hard time getting him to stop! He told us what he wanted his new life to be and we were more than happy to find it for him. Midas was placed with aftercare charity Fresh Start Sport Horses where he is already thriving as riding horse.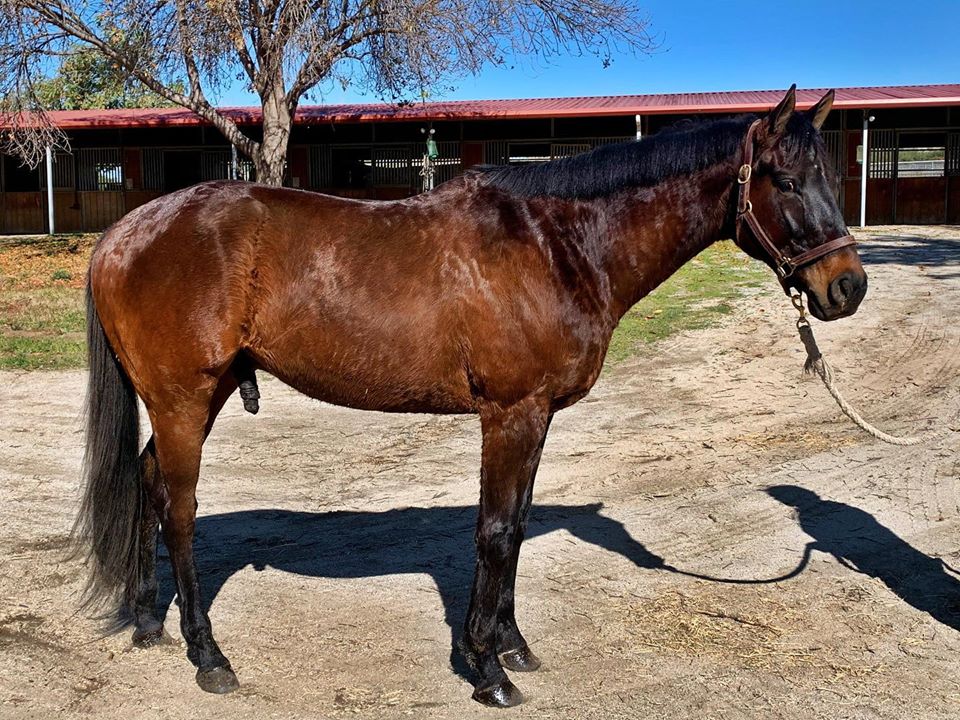 Man Candy
Man Candy is a four-year-old gelding by Candy Ride out of Kiss The Devil - you can see where his name came from. Showing early promise, he sold for $150,000 at the Keeneland September Sale as a yearling. As he developed and went into race training, it became clear to his connections another career was the better option for Man Candy.
He joined us in August and spent five months in Placement Program before heading off to aftercare charity Whispering Meadows Ranch to start training the next stage of his journey towards finding his human.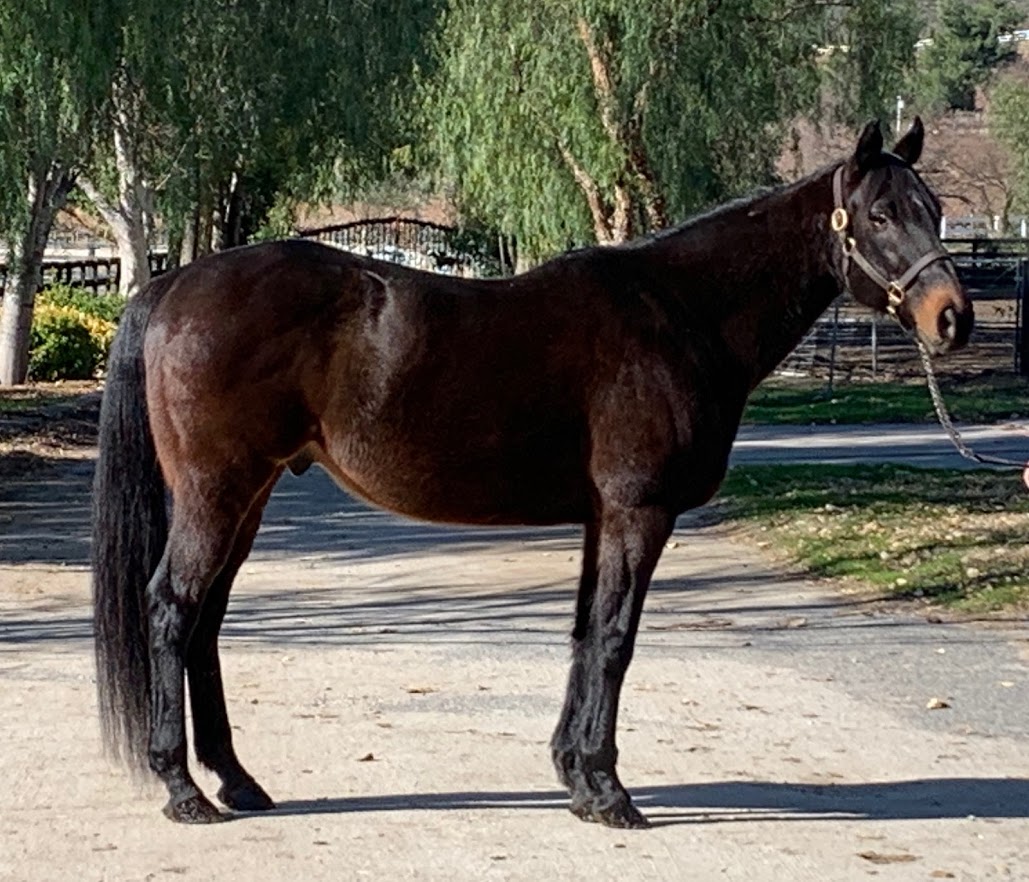 Quick N Dirty
Originally a 2014 graduate of the Placement Program, Quick N Dirty returned to us in June 2019 for a second chance of finding his forever home. A testament to the willingness of retired racehorses, after a five year break from riding, Quick N Dirty has blossomed into a nice riding horse with minimal retraining. Thoroughbreds love to please!
Quick N Dirty is placed with aftercare charity Redwings Horse Sanctuary where he is sharing a paddock with another CARMA grad, Defense Minister. He is a 2009 gelding by Smart Strike and is out of Heavenly Ransom. During his racing career, Quick N Dirty made two starts and earned $700.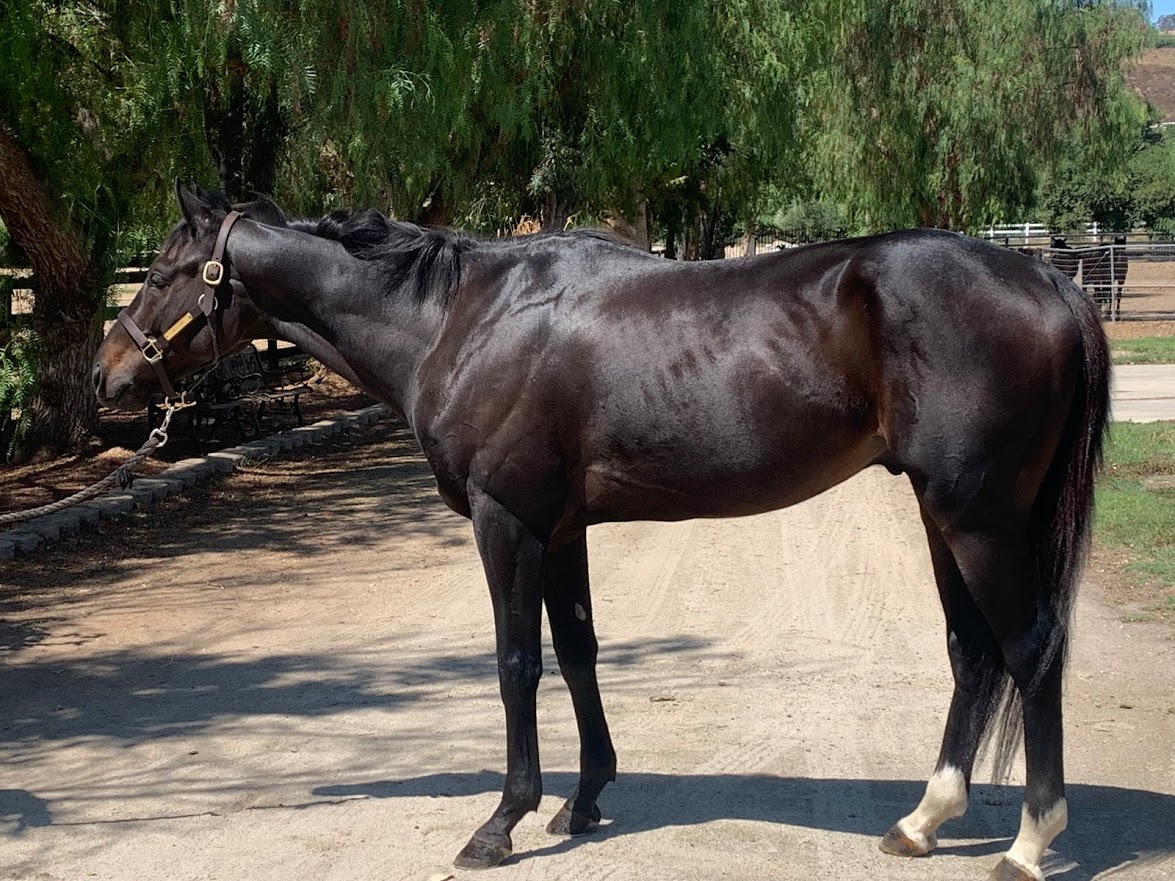 Defense Minister
One look in Defense Minister's eyes and you know he is incredibly classy, smart and kind. He made 12 starts during his career and finished in the top three six times. He joined the Placement Program in June 2019.
Due to his nature, we thought a home as pet and recreational riding horse would be best for him. He has been placed with aftercare charity Redwings Horse Rescue & Sanctuary where he will continue to enjoy pasture time before retraining for life as a trail horse. Defense Minister is a 6-year-old gelding by Smart Strike and out of Madame Thor, by Deputy Minister.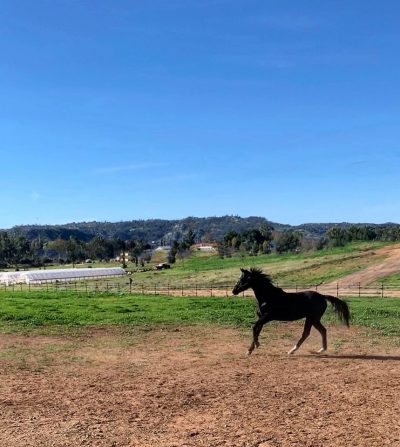 Dazzling Spirit
Dazzling Spirit is a five-year-old gelding by The Factor out of a Tapit mare - with a pedigree like that, you can imagine how classy and gorgeous he is. He had much promise as a racing prospect, looked good in training, but did not make to the starting gate. Dazzling Spirit is also a survivor of the Lilac Fire.
His owner reached out to us seeking assistance finding him a second career as a sport horse prospect in November and we were happy to oblige. After just a couple months with us, he was adopted by his caretaker at the layup facility. He will have a six month pasture vacation before training for his new job. We love a good "foster fail" story!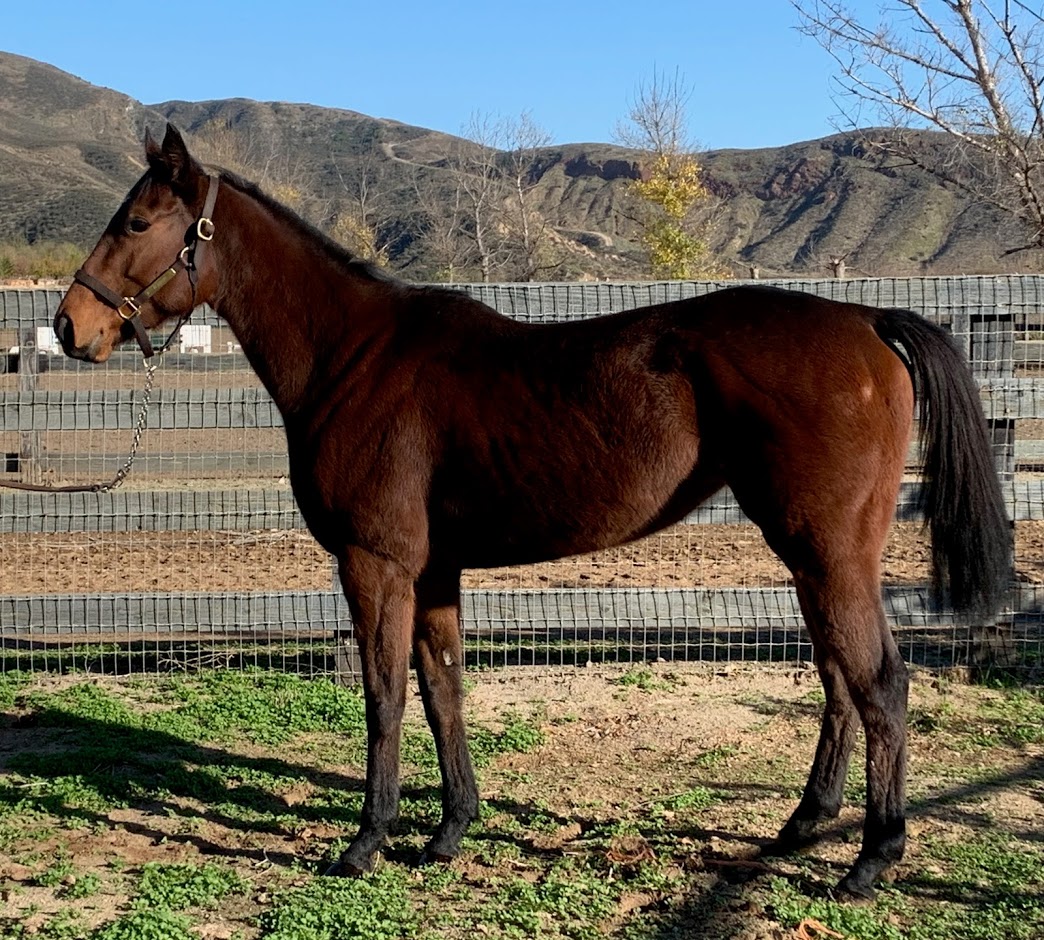 Springtime Dance
After 15 career starts, Springtime Dance retired to the Placement Program in September 2019 from Golden Gate Fields. A six-year-old mare by Spring At Last and out of Peppermint Lounge, Springtime Dance won three times and hit the board six times. Springtime Dance is a survivor of the Lilac Fire.
Upon joining the Placement Program, Springtime Dance was turned out to a grass pasture for some well deserved rest and relaxation. Her adopter, Mary Catherine, knew she had to have her just from watching her sweet demeanor as she peacefully grazed in the field. Springtime Dance will begin retraining as a sport horse prospect this year.