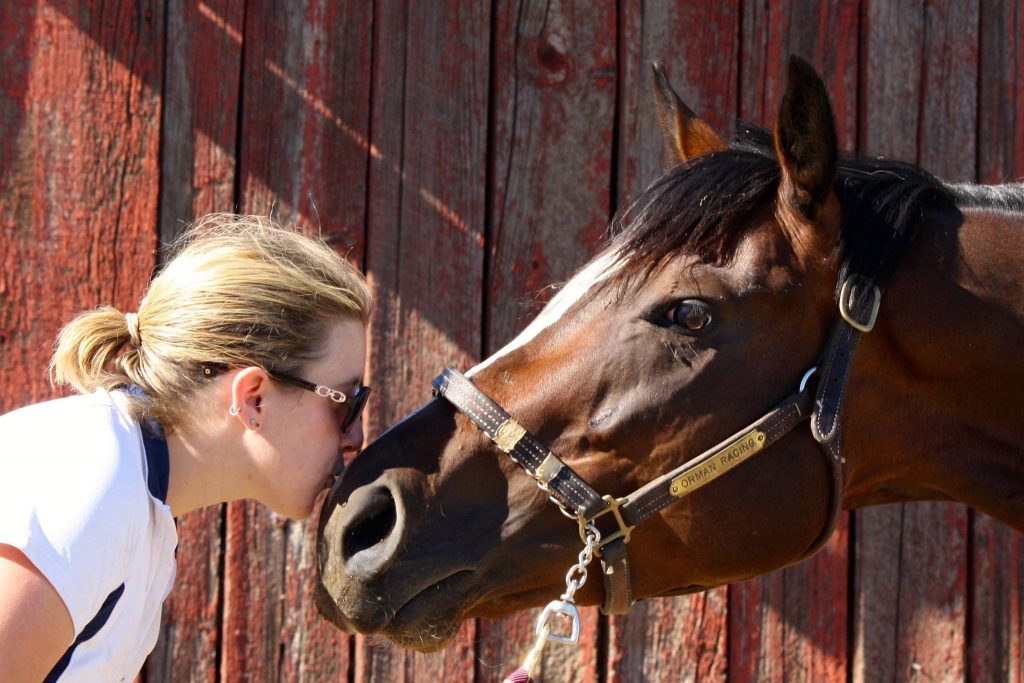 Are you a 501c3 nonprofit dedicated to rehoming horses? Do some of them happen to be off-track-Thoroughbreds who raced in California? Then consider applying for CARMA's 2018 Grant Cycle which opened on June 25 and will close on September 7.
Since 2008, CARMA has granted over $3.6 million to organizations that retire, retrain and re-home Thoroughbreds that have raced at partnering tracks at Santa Anita Park, Del Mar Thoroughbred Club, Los Alamitos Thoroughbred Racing, Golden Gate Fields or California Racing Fairs. The financial resource CARMA  provides helps Thoroughbred Aftercare Charities support the retired racehorses with quality feed, care, training, and a safe place to go after they cross the finish line for the last time. To date, more than 3,000 horses have been helped through our grant process – and we want to increase that number this year.
CARMA's grant application materials are available for download on our website. When becoming a CARMA Grant Recipient, organizations apart of an OTTB supportive community and apart of CARMA's Placement Program. To apply, follow these steps:
Download our Grant Application, Monthly Inventory Sheet and Current Inventory Sheet.
Mail it to CARMA at 285 W. Huntington Drive, Arcadia, CA 91007
If things go well, we want to meet you and see your equine properties or offices!
Submissions for our grants close September 7 – so hurry and fill out your application today! If you have any questions, please do not hesitate to contact us by phone or email. For more information, visit our Grants page.