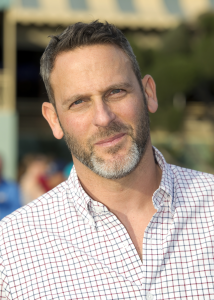 California Thoroughbred Retirement Nonprofit Calls on Prominent Racing Syndicate Founder for Key Perspective
ARCADIA, Calif., Sept. 29, 2016 – As the founder and managing partner of Little Red Feather Racing, one of the largest and most successful syndicates in horse racing, Billy Koch has his finger on the pulse of the future of Thoroughbred ownership. Along with the exhilarating rush of watching your horse fly to the finish line, later comes the responsibility of retiring the animal.
"Aftercare of our horses must be an absolute priority," said Koch. "These wonderful animals are the sole reason any of us are in this game and they deserve every ounce of our support once their racing careers are over. This responsibility falls on owners, trainers, jockeys, players, ADW providers, and our racetrack partners. Organizations like CARMA and our very own LRF Cares continue to step up but we need more assistance from all areas of the horse racing world to make sure our horses are continually cared for. "
With a deep sense of obligation and community, Koch joined the board of CARMA (California Retirement Management Account) in 2015 with a desire to help the nonprofit increase its awareness within the racing community. Often one of the first board members to share his ideas and volunteer his time, Koch was appointed as Board Secretary.
In his role, Koch will ensure the accuracy of minutes from board meetings and be the signing officer for important executive documents.
"We are thrilled Billy has agreed to increase his involvement within the organization," said CARMA Executive Director Lucinda Mandella. "His enthusiasm and dedication to horse racing is without compare, so having him in a leadership role is of great benefit to CARMA."