Thoroughbred Racing Aftercare Nonprofit Achieves Major Milestone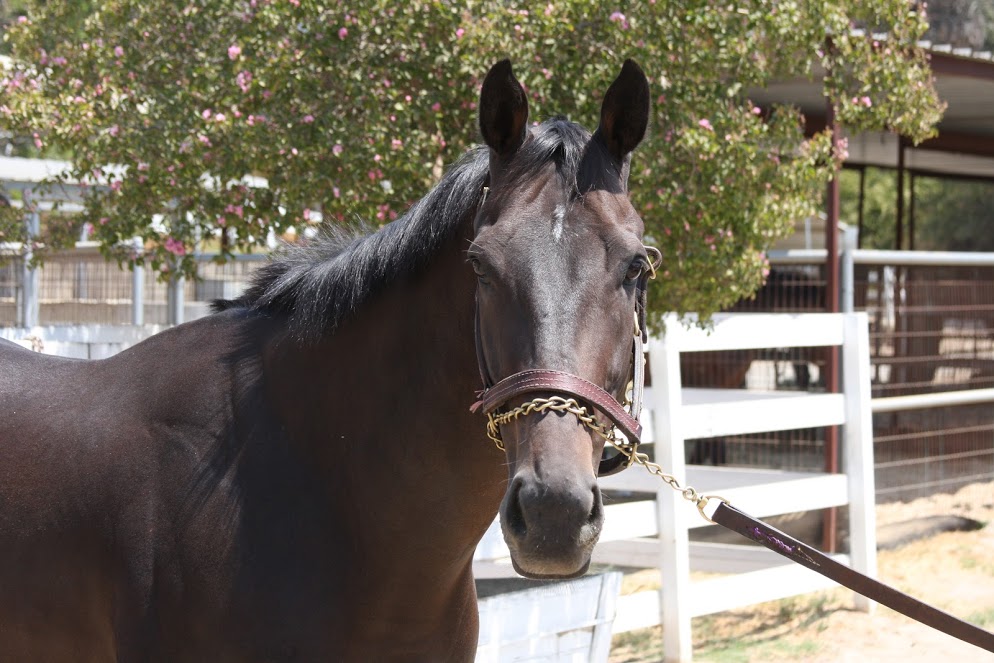 ARCADIA, Calif. Oct. 19, 2016 – Less than four years ago, the California Retirement Management Account (CARMA) launched its Placement Program with the goal of transitioning five race horses at a time from the track and into the next phase of their lives as beloved pets. The nonprofit is proud to share it has grown tremendously since its humble beginnings – now handling an average of 17 horses and recently assisted its 100th California-raced Thoroughbred.
In CARMA's early beginnings in 2007, the organization served strictly as an equine retirement fund awarding grants to 501c3s who care for off-track-Thoroughbreds. Its founder Madeline Auerbach recognized a missing link that connected race horse owners and trainers to those facilities.
"Navigating how to retire a racehorse can be complicated, expensive and often times overwhelming for owners," Auerbach said. "When you're told your horse cannot competitively run anymore, many are left thinking, 'Okay, now what do I do?' which is where CARMA Placement Program comes in."
As a liaison between the horsemen of Santa Anita Park, Del Mar Thoroughbred Club, Golden Gate Fields and 24 approved nonprofit aftercare partners, CARMA quickly outgrew only tending to five retired race horses at a time.
"A large part of what we do is managing grant allocations to 501c3 groups across California who care for retired racehorses by providing medical care, retraining and rehoming services," said Lucinda Mandella, the executive director of CARMA. "Since we have established relationships with these nonprofits, it seemed only natural we take our role a step further and help Thoroughbreds retiring directly off the track end up in their care."
While some race horses who found success on the track or have complimentary bloodlines go to the breeding shed, the vast majority will need to find a new purpose and home. Often afflicted with injuries that will need careful rehabilitation and lengthy periods of rest, CARMA takes in retired race horses when the owners have exhausted other options.
"With the help of our aftercare partners, many of the Thoroughbreds that enter our program can go on to make wonderful pleasure and sport horses," said Placement Program Manager Natalie Rietkerk. "For the ones with physical limitations, a career as a therapy horse is an excellent option – as well as permanent home at a sanctuary."
CARMA would not be able to provide such services without support from the Stronach Group's After-Care Program and Thoroughbred owners who participate in the purse deduction program. One third of one percent of purses earned in California are automatically taken out of the participating owner's share and given to CARMA to care for retired race horses. The Stronach Group then matches the amount raised at Santa Anita Park.
"We are so grateful to Santa Anita Park and the Stronach Group for setting such a high industry standard for Thoroughbred aftercare," said Mandella.
About California Retirement Management Account
CARMA (California Retirement Management Account) is a charitable 501 (c)(3) organization formed to assist Thoroughbred rehabilitation and retirement organizations that facilitate the care and retraining of horses who raced in California and whose racing careers have ended. CARMA ensures the racehorses have retirement options by managing and disbursing funds to qualified retirement facilities caring for such horses.