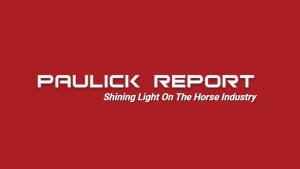 A recent article in the Paulick Report, "No Aftercare Crisis Looming In Arizona Or California, But Experts Say Now's The Time To Plan," brings to the fore concerns regarding potential strains on aftercare networks amidst the potential discontinuation of racing at Golden Gate Fields and Turf Paradise.
While experts establish there is no immediate crisis at hand, the situation underscores a vital message brought forward by CARMA's Executive Director, Lucinda Lovitt: Racehorse owners should always have a retirement plan.  The situations unfolding at these tracks serve not only as a gentle reminder but also as an urgent call to action, asserting that forming a retirement strategy is not a reactionary measure, but a fundamental responsibility intrinsic to racehorse ownership. If you are an owner looking for more information about retirement, we encourage you to read CARMA's Retirement Guide.
Dive deeper into the insights, challenges, and CARMA's efforts in ensuring the futures of thoroughbreds in the full Paulick Report article.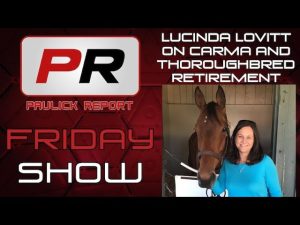 Lucinda Lovitt provided further commentary in the Paulick Report Friday Show, Putting Aftercare Front and Center.
"The general public has taken a good look at our industry and one thing they expect," Lovitt said, "is that these horses have something to do when their racing careers are over."
This is a must-watch for owners, please share with others who need these resources and information. Click the image below to watch.