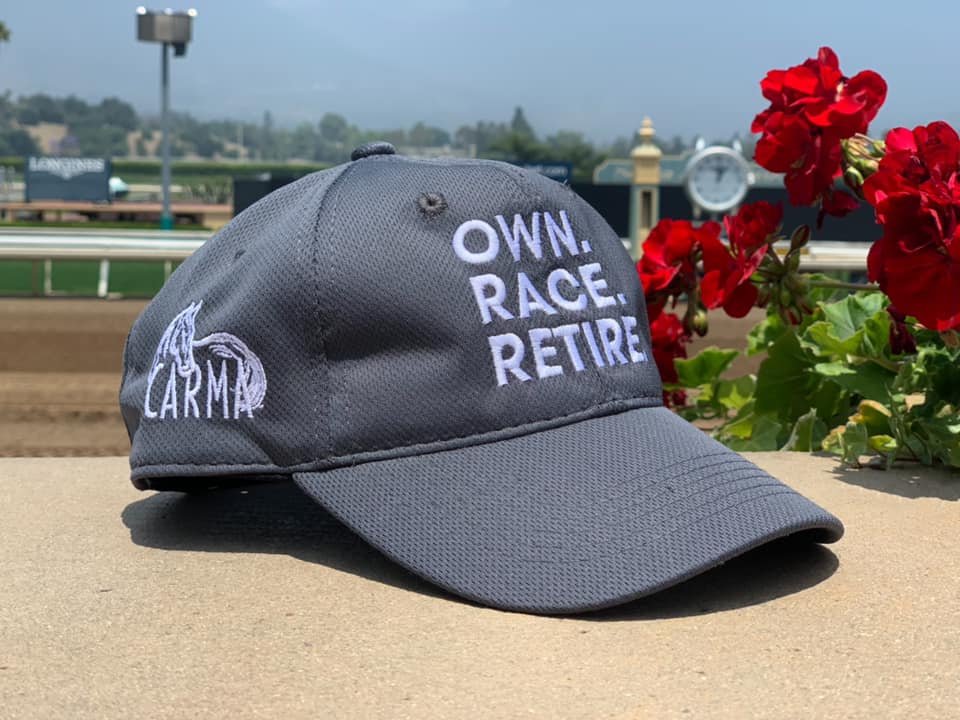 OWN. RACE. RETIRE Hats
Baseball caps featuring CARMA's new slogan OWN. RACE. RETIRE are available for a $25 donation. 100 percent of the funds will be used to support CARMA's programs and services.
The donations are to be made online on our DONATE page.
In the special notes portion of our donation form, please specify the donation is for a hat and include a mailing address.