Retired Racing Star, Royal F J, to Participate in Aftercare Awareness Day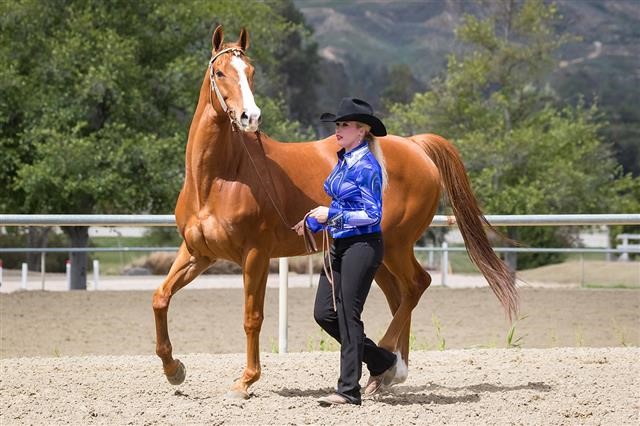 Fan favorite Royal F J is making a special appearance at Santa Anita Park to kick-off CARMA's Aftercare Awareness Day on Sunday, June 17. The 11-year-old gelding retired from racing sound last October after making 102 career starts and $586,150 in earnings.
Now living a life of leisure with Jenny Earhart of Premier Equine Rehab in Orange, CA, Royal F J has been training to be recreational riding horse and an ambassador for off-track-Thoroughbreds in their second careers. In March, Royal FJ competed in CARMA's Thoroughbred Classic Horse Show and was awarded a Championship ribbon for the War Horse division.
Royal F J will carry the flag of the United States of America on Santa Anita Park's main track during the National Anthem ceremony before the first race.
For additional information on Santa Anita's Aftercare Awareness Day on June 17 and Thoroughbred Aftercare in California, please contact CARMA Vice President and Santa Anita's Director of Print and Graphics Candace Coder Chew at Candace.chew@santaanita.com.
About California Retirement Management Account
CARMA (California Retirement Management Account) is a charitable 501 (c)(3) organization formed to assist Thoroughbred rehabilitation and retirement organizations that facilitate the care and retraining of horses who raced in California and whose racing careers have ended. CARMA ensures the racehorses have retirement options by managing and disbursing funds to qualified retirement facilities caring for such horses.